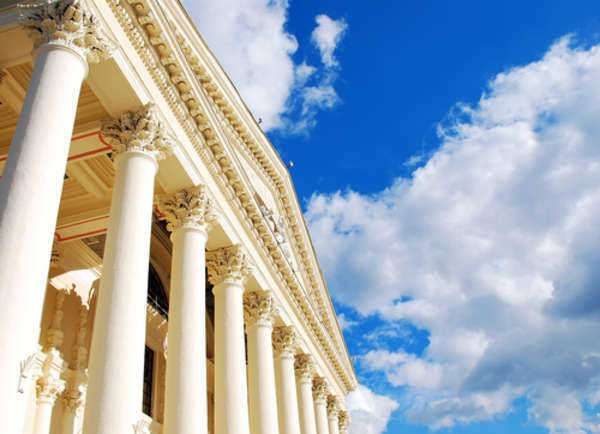 The US Supreme Court building was the final of the three building built for the major branches of the federal government. Before the Supreme Court Building was constructed, the US Supreme Court was forced to meet in the basement of the basement of the United States Capitol Building, followed by the US Supreme Court presiding in the Old Senate Chamber.
It was not until 1935 that the US Supreme Court moved into its own building. The Supreme Court Building is located in Washington D. C. It is located one block immediately east of the Capitol building.
The Supreme Court Building was designed by architect Cass Gilbert. The cornerstone was laid on October 13, 1392, with construction being completed in 1935. The four story building cost almost ten million dollars. The outside of the Supreme Court building is made from Vermont marble.
With the exception of the US Supreme Court room itself, the interior surfaces are lined with Alabama marble. The Courtroom is lined with Spanish ivory vein marble. There are twenty four columns in the Courtroom, which are made of ivory buff and golden marble mined from quarries near Siena Italy.
The western facade of the US Supreme Court building, which is often considered the front of the building since it faces the Capitol Building, bears the motto "Equal Justice Under Law," while the east face of the Supreme Court Building is inscribed with the saying "Justice, the Guardian of Liberty."