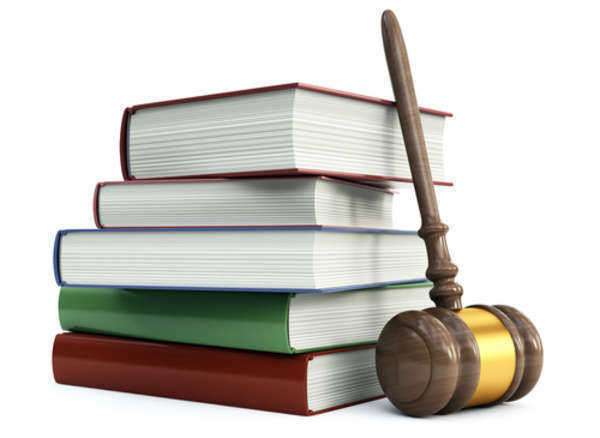 Supreme Court Justice: Anthony Kennedy
Anthony McLeod Kennedy is current Associate Justice of the U.S. Supreme Court and was appointed in 1988 by President Ronald Reagan. After the retirement of Sandra Day O'Connor, Justice Kennedy is often the swing vote on many cases that are politically charged split opinions.
Early Life
Anthony Kennedy was born Sacramento, California as the son of Anthony J. Kennedy, an well-known attorney who had a reputation for having a strong influence in the legislature of California, and Gladys McLeod, an active participant in many civic activities locally. Because of his parents, Anthony Kennedy was often around prominent politicians like the California Governor or later the U.S. Chief Justice. Anthony Kennedy graduated in 1954 from C. K. McClatchy High School and then graduated from Stanford University in 1958, receiving a B.A. in Political Science. Kennedy then went on Harvard Law School, where he earned an LL.B and graduated cum laude in 1961.
Early Career
Anthony Kennedy first went into private practice 1961 to 1963, and then took over his father's practice in from 1963 to 1975. He also taught Constitutional Law at McGeorge School of Law from 1965 to 1988. Throughout his career, he has also served on the California Army National Guard, the board of the Federal Judicial Center, committees in the Judicial Conference of the United States, as well as the Committee on Pacific Territories. Anthony Kennedy was later nominated by President Ford to a seat on the Ninth Circuit of the U.S. Court of Appeals, and was unanimously confirmed by the Senate on March 20, 1975, receiving his commission four days later.
Supreme Court Career
Anthony Kennedy was nominated to the Supreme Court and was confirmed by the Senate by a unanimous vote of 97 to 0 on February 3, 1988, and received his commission eight days later. As a Justice, Kennedy has had a somewhat confusing ideological path and tends to examine cases individually rather than sticking to one particular ideology. He, along with Sandra Day O'Conner, acted as the swing votes in many split decisions during the Roberts and Rehnquist votes. Kennedy has often supported adding more substance to all liberty interests that are protected by the Fourteenth Amendment's due process clause.
Famous Cases
Planned Parenthood v. Casey (1992): A Supreme Court Case that challenged the constitutionality of many Pennsylvania state regulations dealing with abortion. The plurality opinion of the court upheld the constitutional right to have an abortion. However, the court also examined many restrictions of the right and upheld certain portions while invalidating others. Justice Anthony Kennedy was a part of the plurality opinion which stated that their opinion was upholding the essential precedent of Roe V. Wade, meaning that the right to abortion was a fundamental part of the Fourteenth Amendment's Due Process Clause. The plurality also described the importance of standing by previous decisions even if they seemed unpopular, unless a change in the fundamental reasoning of the previous decision had occurred. It went further on to describe the rejection of the separate but equal idea concept as the correct reason for the court's decision in Brown v. Board of Education court's where they rejected the Plessy v. Ferguson doctrine.
Stenberg v. Carhart (2000): A Supreme Court case that looked at a Nebraska law that illegalized partial-birth abortion, except when it would save the mother's life. The Supreme Court struck down the law, and found that it violated the Fourteenth Amendment's Due Process Clause as interpreted in Roe v. Wade and Planned Parenthood v. Casey. Justice Anthony Kennedy dissented and claimed that the law was allowed based on precedent in Planned Parenthood v. Casey because it allowed a certain extend of prenatal life preservation. He also went on to describe what he felt was an alternative to partial-birth abortion which was constitutionally protected.
Lawrence v. Texas (2003): A landmark Supreme Court case that struck down a sodomy law in Texas by a 6-3 ruling. In the previous case Bowers v. Hardwick (1986), the court had upheld a Georgia statute and claimed that there was no protection of sexual privacy in the constitution. The new ruling held that the previous case looked at liberty interest too narrowly. The majority decision, which included Justice Anthony Kennedy, stated that intimate consensual sexual conduct was protected by the Fourteenth Amendment's Due Process Clause. The decision invalidated similar laws in the country that criminalized sodomy between consenting heterosexual and homosexual adults in private.