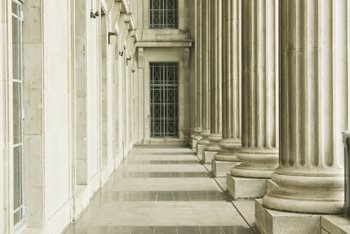 New York State Court Defined:
As is common in all 50 states in America, the head of the executive branch of the local government of New York is the Governor of the state.
New York consists of a legislative branch, referred to as the legislature, which consists of a Senate and an Assembly. Dissimilar to most states; however, New York law permits electoral fusions, which allows for the presentation of New York ballots to reveal a larger number of parties.
The court system in New York typically tends to produce an assortment of confusion for those associated with other states. As is found in Maryland and Washington D.C., the highest court in New York is referred to as the 'Court of Appeals' and not the 'Supreme Court.'
Instead of the trial court being referred to as the "Superior Court," the New York court system labels the trial court as the "Supreme Court."
Historically speaking, county superior courts, like New York's county supreme courts, were viewed as the highest level of trial court; these court systems oversee a network of inferior trial courts, for example various recorder's courts, courts of referees and commissioners, and municipal courts.
The state court of New York's intermediate appellate court (the court system between the New York State Supreme Courts and the New York Court of Appeals) is referred to as the New York State Supreme Court-Appellate Division. Local courts in towns and villages of the state are called Justice Courts; these courts are the starting point for all criminal cases that occur in outside cities; this court system handles a variety of other matters including traffic ticket cases, small claims hearings and issues pertaining to zoning.