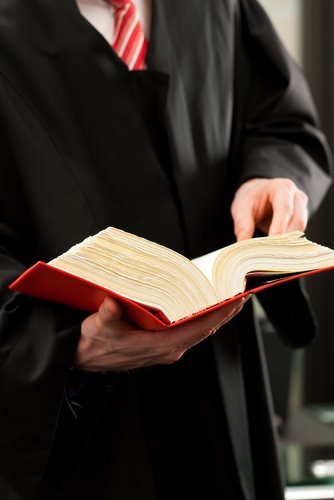 Before being appointed Chief Justice, John Roberts had an extensive legal career, despite only being fifty years old when he was appointed to the Supreme Court of the United States in 2005 by President George W. Bush.
John G. Roberts was born January 27, 1955. He was raised in Northern Indiana and educated in a private school, before leaving Indiana to attend Harvard College and subsequently attending Harvard Law School. While attending Harvard Law School, he served as a managing editor of the Harvard Law Review, a prestigious position.
Chief Justice John Roberts was exposed to the function of the Supreme Court shortly after he was admitted to the bar when he served as a law clerk for William Rehnquist, the man who he would eventually replace as the Chief Justice of the United States.
After serving as a law clerk, John G. Roberts took a position in the Attorney General's office while Ronald Reagan was President. He then moved on to serve in the Department of Justice and the Office of the White House Counsel under the Reagan Administration and the Administration of George H.W. Bush.
After his time with the Bush Administration, John G. Roberts went into private practice, during which time he argued thirty-nine cases before the Supreme Court.
In 2003, President George E. Bush appointed Roberts to serve as a judge on the D.C. Circuit, only to be nominated to serve as an Associate Justice on the Supreme Court. When Chief Justice Renquist died prior to Robert's confirmation hearing, Bush resubmitted Roberts to become Chief Justice John Roberts.